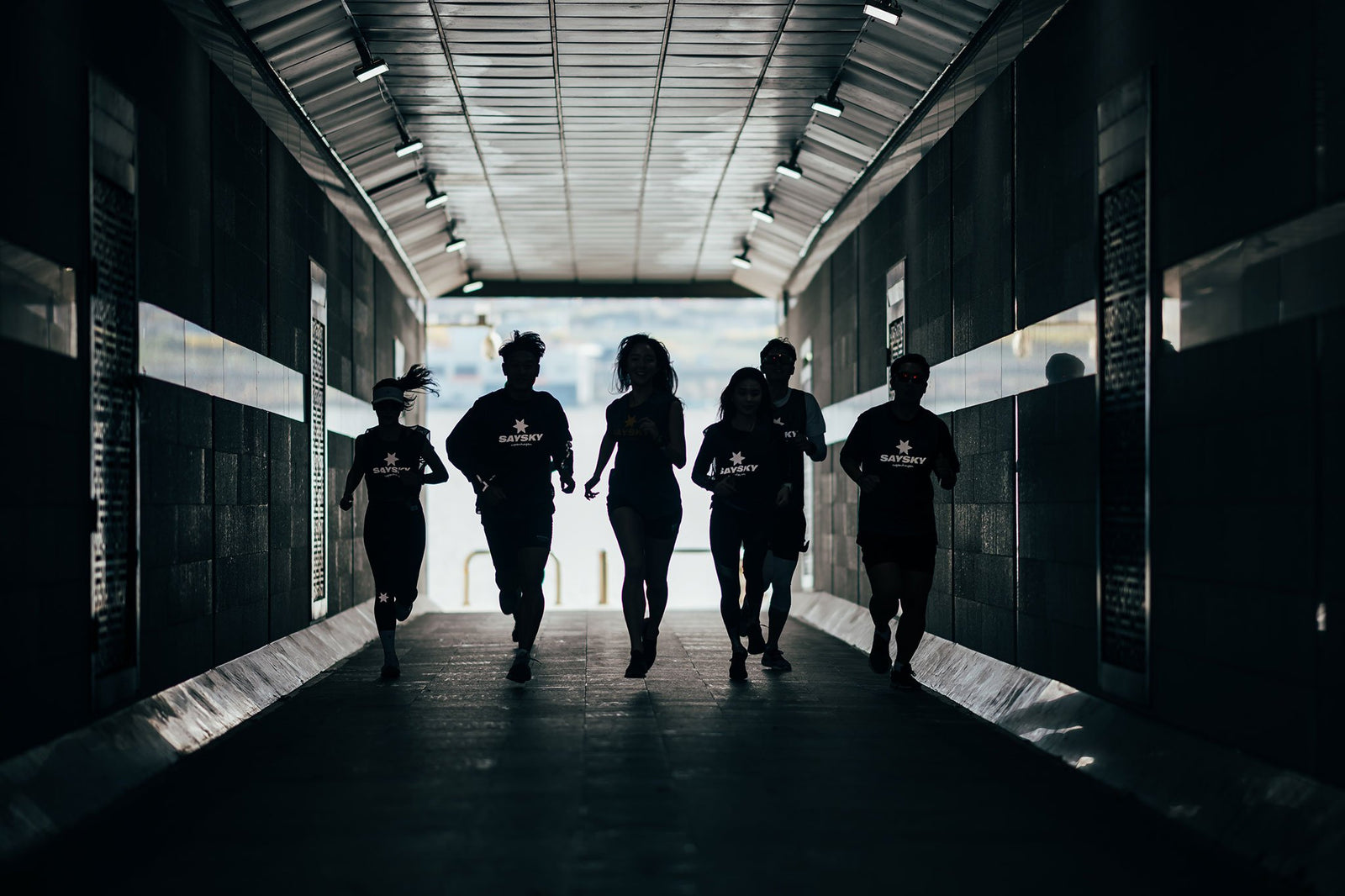 With the SAYSKY Sub Rosa race about to take place in London for the first time, we figured it made sense to share some local expert knowledge on where to run in the capital city of the United Kingdom. After all, the race is about navigational skills and street savvy.
The London Expertise
This is the first instalment in the "Where to run in..." series and we've teamed up with Ben Hubbard, vice-captain of the TrackEast London running crew. He'll guide you on how to make the most of your London runs, if you're in town:
Best scenic/tourist run
Best long run
Best tempo run
Best interval run
Best park run
Best soft surface run
Best hill run
Ben has lived in London for the past five years and he says that the city is great for running. There's so much green space, a massive river and countless alleyways to get lost down. Moreover, if you're into social running, then London's the right city, with the numerous local running crews.
1) Best Scenic/Tourist Run
Run from Tower Bridge to Westminster Bridge, via Millenium Bridge and St. Pauls. You get to take in all the best sights of London. The sunrises you'll see are amazing, if you get there early enough and beat the crowds.
2) Best Long Run
Regents Canal, as you can run pretty much uninterrupted from east London to west London along the canals. Just watch the bikes. 
3) Best Tempo Run
There's a decent 3km stretch along the north of the river, past Embankment, without any junctions or traffic lights.
4) Best Interval Run
With TrackEast, of course, at Mile End Stadium. Alternatively, Regent's Park is great, as you can do loops of various sizes there.
5) Best Park Run
Victoria Park, whatever the weather. This 5km loop of the park will never be lonely.
6) Best Soft Surface Run
The trails of Hampstead Heath.
7) Best Hill Run
Swain's Lane that runs through Highgate Cemetery for a great hill session.