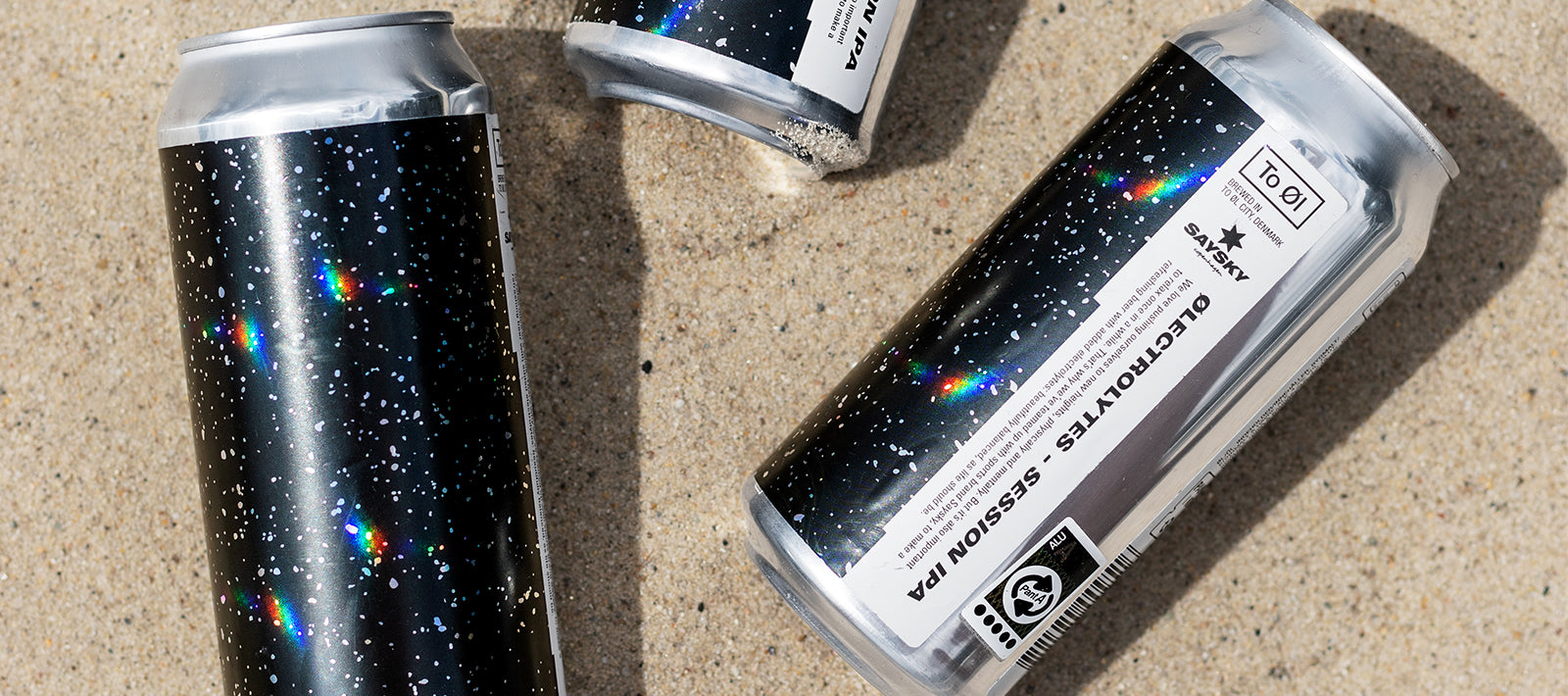 To Øl x SAYSKY: Ølectrolyte Post-Run Beer
We hope you're thirsty, because the To Øl x Saysky ØLECTROLYTE post-run-beer is brewed, canned and soon ready to be served cool and fresh. The beer is full of hydration with a refreshing citrus flavour.
The Ølectrolyte Beer is exclusively sold via the To Øl webshop – from August 13 until sold out.
TO ØL X SAYSKY: ØLECTROLYTE
We love pushing ourselves to new heights, physically and mentally. But it's also important to take a chill and relax once in a while. That's why we've teamed up with our Copenhagen beer-brewing friends from To Øl to create a refreshing post-run beer with added electrolytes for better rehydration. Beautifully balanced, as life should be.
BEER SPECS
Size: 44 cl.
% Vol: 4.2
Style: Session IPA with added electrolytes
Flavour: Citrus-forward session IPA. The salt to hydrate you will give a smooth body to balance out the bitterness of the El Dorado and Cashmere hops to create a juicy and thirst-quenching refreshment.