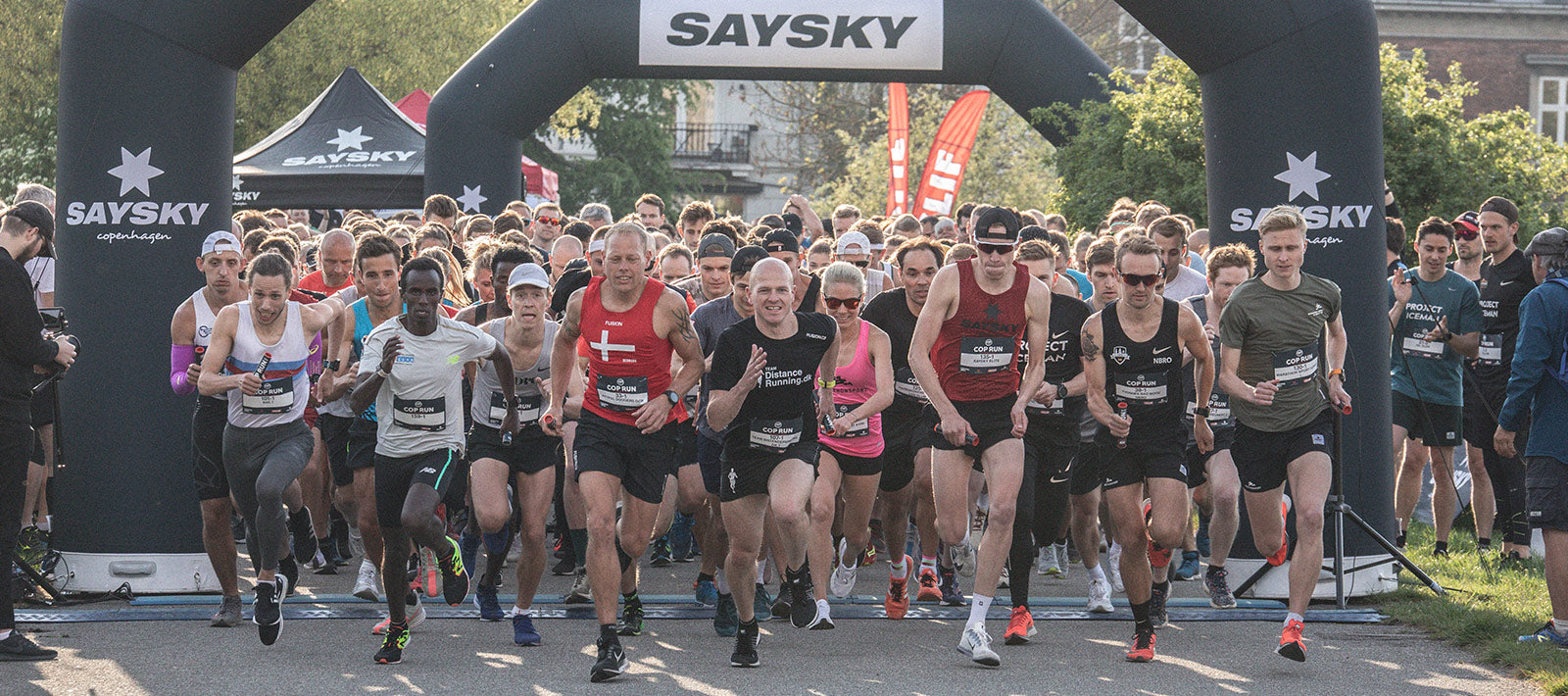 SAYSKY COP RUN: August 10 in Copenhagen
SAYSKY COP RUN is finally back again on August 10 in Copenhagen, and we're more than ready to set the paths on fire around Sankt Jørgens Sø. High intensity, all-out efforts and 500 runners going at it.
We call it interval-based relay in a social, fun and different setting, which definitely gets you out of the comfort zone.
You'll be three people on a team, with each runner taking turns at the 1000m course, passing on the baton in the hectic transition zone, until you reach a team total of 15x1000m laps.
The transition zone is the chaotic center of SAYSKY COP RUN and where all the magic happens - because you're both participating and spectating at the same time. When not running, you're cheering and catching your breath. Until it's your turn to go again.
This is training made fun. This is #sayskycoprun.