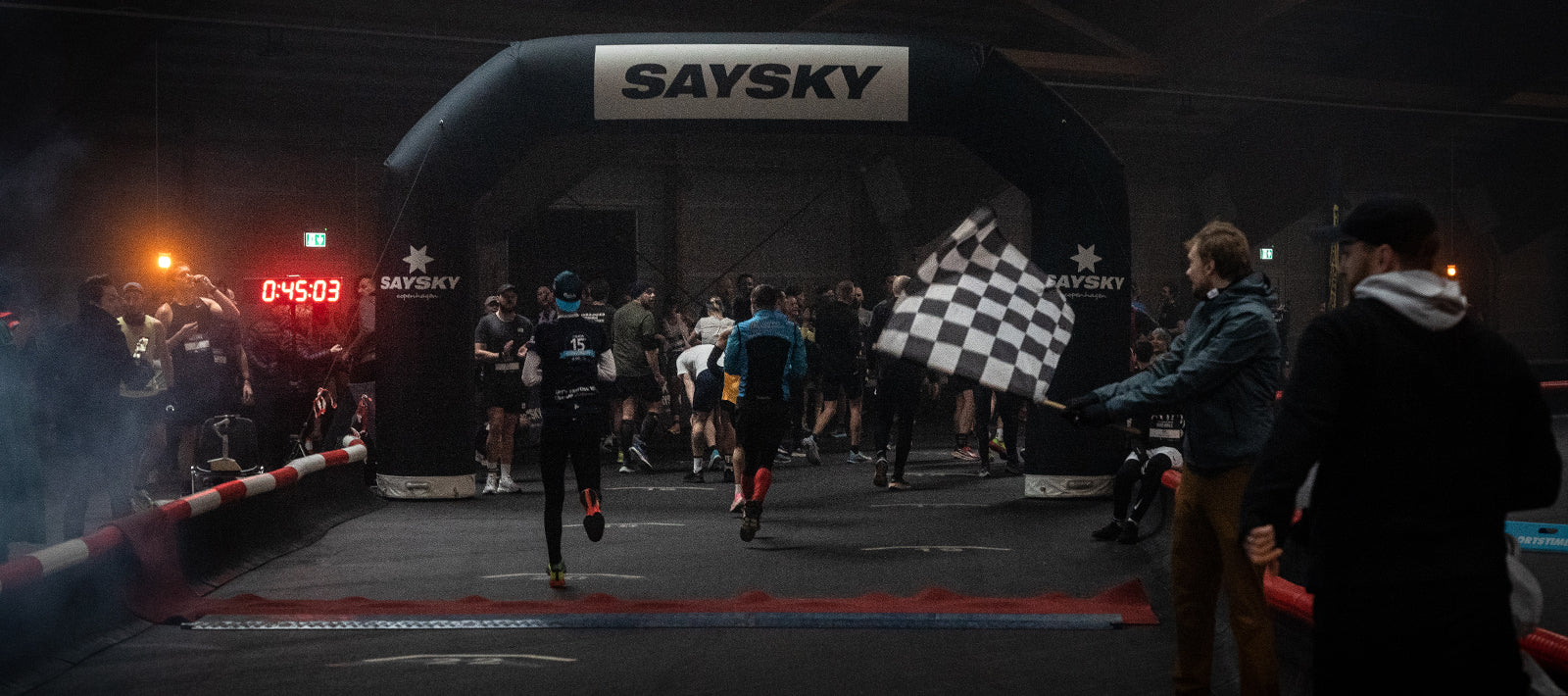 FORMULA SAYSKY - The Hague, Netherlands - September 12th
The FORMULA SAYSKY tour is moving on to the Hague in Netherlands, with the next race going down on September 12th. The circuit is a sprint-edition with only 20 minutes per heat to log as many 300m laps as possible.
It'll require great handling in the turns, loads of tempo changes, and a low center of gravity to take home the win. There are no breaks or transitions during the race, as both team members are racing at the same time, where it's your combined lap score that counts in the overall ranking.
Brought to you in collaboration with Indie Runner and All4running. You'll find more practical info about the course, race format and other nice-to-know stuff further down. For questions: support@saysky.dk
RACE FORMAT AND COURSE
Circuit-based racing in teams of two.
Heats: 8 heats in total - 10 teams per heat (160 runners max capacity).
Divisions: mix / women / men (everybody run at the same time).
Time cap / format: 20 minutes – as many completed 300m laps as possible.
You don't need to run and hold hands, as it is the combined lap score that counts in the overall ranking.
There's practically no GPS signal in the hall, so leave your watch at home for once – on run on your gut feelings and lactate acid in your legs.
There are prizes for the overall division winners of the evening (most laps finished across all heats). If it comes down to a tie, we'll settle with a lottery or final showdown.
PRACTICAL INFORMATION
When

: September 12th, 2023 - from 18.15 to 22.30. See heat timetable further down. Please arrive in due time before your heat start.

Where

: Van der Ende Racing Inn, Nieuweweg 57K, 2685 AS Poeldijk.

Price/registration

: €12.5 per person - you can register your team here.

Parking

: you can park just outside of the venue.

Music

: no headphones during the race, as we want your undivided attention for maximum experience and safety of others.

Toilets

: there are toilets in the race hall.

Spectators

: plenty of room for these, so please bring friends and family for support.

Warming up

: we recommend being warmed up and ready for the race. There's limited space inside for this, so bring appropriate clothes for warming up outside.

Bag drop/changing facilities

: this is not available, so we recommend changing from home and bring as little as possible - or a buddy to watch your stuff while racing.
HEATS TIMETABLE
Heat 1: 19.00 - 19.20
Heat 2: 19.25 - 19.45
Heat 3: 19.50 - 20.10
Heat 4: 20.15 - 20.35
Heat 5: 20.40 - 21.00
Heat 6: 21.05 - 21.25
Heat 7: 21.30 - 21.50
Heat 8: 21.55 - 22.15