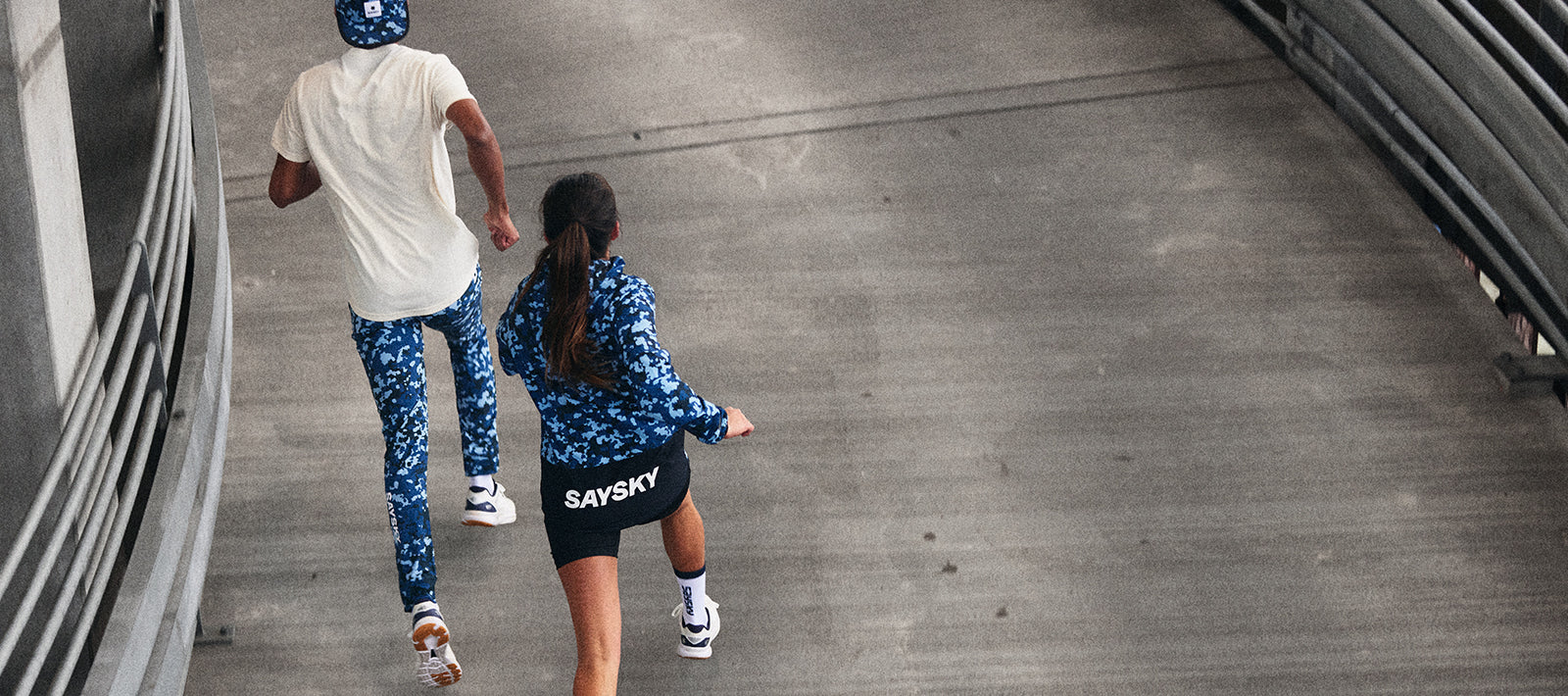 Product Developer and Buyer
SAYSKY is seeking an organized and detail-oriented Product Developer and Buyer. You will be working closely together with the Design Team to bring exceptional high-performance styles to life. In this dynamic role, you will not only excel as a product developer but also leverage your buying skills to negotiate prices and manage the procurement process effectively.
Job description
You will become part of an ambitious design team that works closely together and work hard to insure that SAYSKY advance to the next level. It is important that you feel comfortable with many different tasks from product development, sourcing, negotiation and purchasing.
You have a clear idea of a "best practice" process flow and an understanding of the way seasons and annual cycles in the apparel industry are structured. Your expertise in Excel will be essential in efficiently managing and organizing pricing information for sourced fabrics, trims, and styles. Together with your flair for using Adobe Illustrator and InDesign, you will be able to actively contribute to the development of our collections.
As our new Product Developer and Buyer, you will have the chance to utilize your expertise for innovative design solutions and attention to detail, blending them seamlessly to create functional products. Your human skills are essential to ensure we thrive as a team and continue to build strong relationships with our suppliers.
Your primary responsibilities will be:
Collaborate closely with the Design Team, actively participating in product development and projects.
Maintain attention to detail throughout the product development process ensuring high standards of quality and performance.
Supplier contact. Establish and maintain relationships with fabric mills, textile manufacturers and trim suppliers.
Negotiate competitive prices, payment terms and delivery schedules with suppliers to ensure cost-effective procurement and timely deliveries on all sample stages.
Quality assurance. Managing the QC process.
Utilize your InDesign skills to create comprehensive supplier manuals, ensuring clear guidelines and effective communication to our suppliers.
What we can offer:
Be part of an ambitious growth company, who is a leading player in the global niche running industry.
Great opportunities for professional and personal development.
A casual and sporty spirit in the office, where passion is the fuel that drives us all.
Headquarter on Østerbro, conveniently close to metro, trains, and busses.
Salary based on qualifications, with pension and health insurance.
State of the art gym facilities with changing rooms and showers.
Staff benefits, including discounts for friends and family. 
Preferred qualifications:
3+ years of experience in product development with a focus on sourcing and purchasing, ideally in sportswear.
In-depth knowledge of fabric types, trims, and textile manufacturing processes.
Strong structural, analytic and negotiation skills while paying attention to detail to optimize purchasing decisions and manage cost considerations.
Ability to analyze market trends and make data-driven sourcing decisions.
Strong in InDesign and Illustrator with the ability to create comprehensive supplier manuals and guidelines.
Proficiency in Excel with the ability to effectively manage and organize pricing details and calculations.
Fluent in English both written and speaking.
We are seeking a candidate who not only possesses the required skills but also shares a genuine passion for the SAYSKY universe. Show us why you are the perfect fit to help us continue making a difference in the running community.
Deadline
To apply, please submit your resume, portfolio and a cover letter highlighting your experience as a Product Developer and Buyer, showcasing your understanding of SAYSKY's brand and your ability to deliver results in all aspects of the job.
Applications will be reviewed on an ongoing basis – with the ultimate deadline on August 6th.
Please send your application and CV to job@saysky.dk marked "Product Developer and Buyer".
If you have questions about the position, feel free to use same mail address.
Starting time: October 1st, 2023.
You will be working from our new headquarter in Århusgade, Copenhagen.
We look forward to hearing from you!